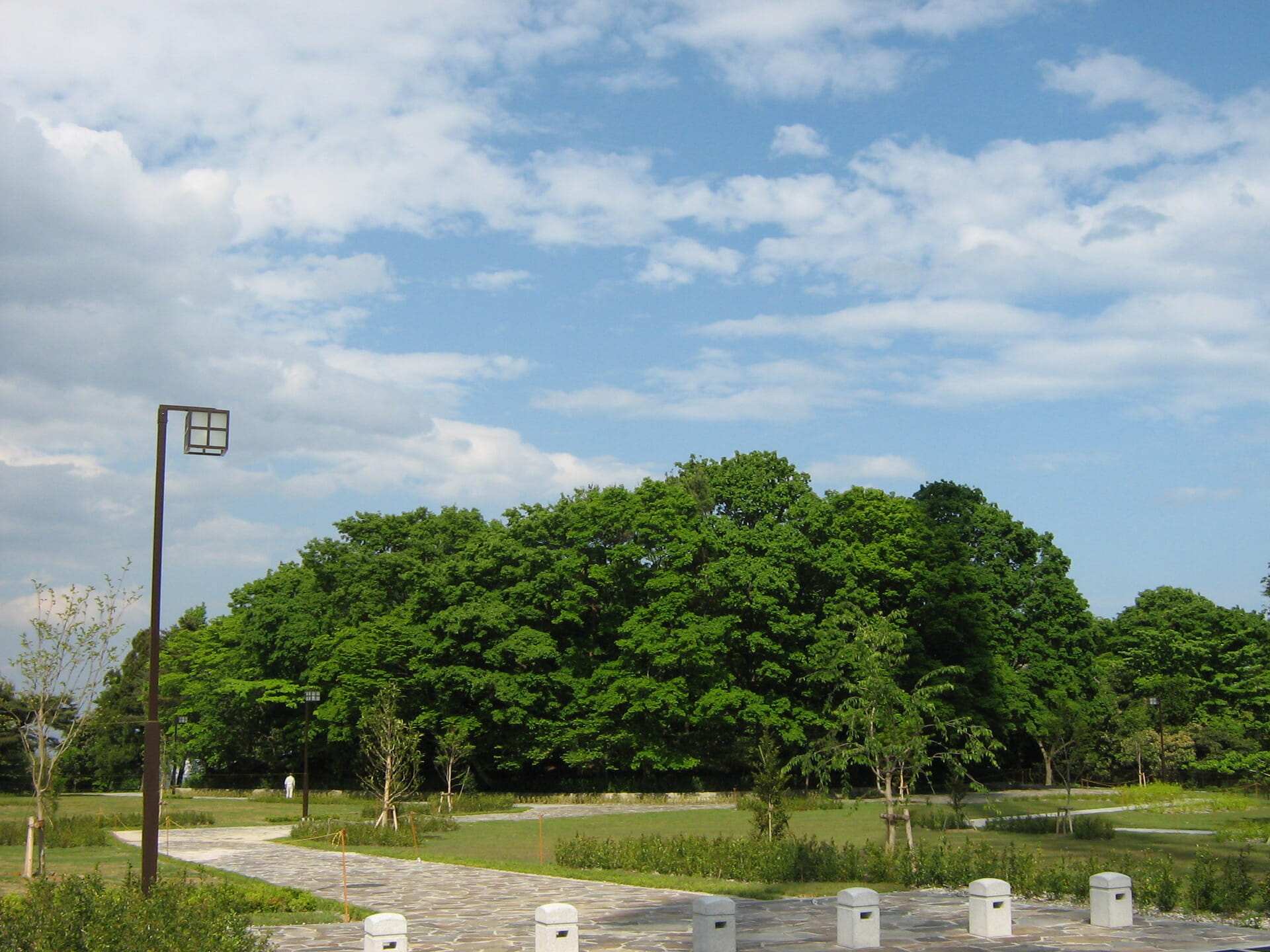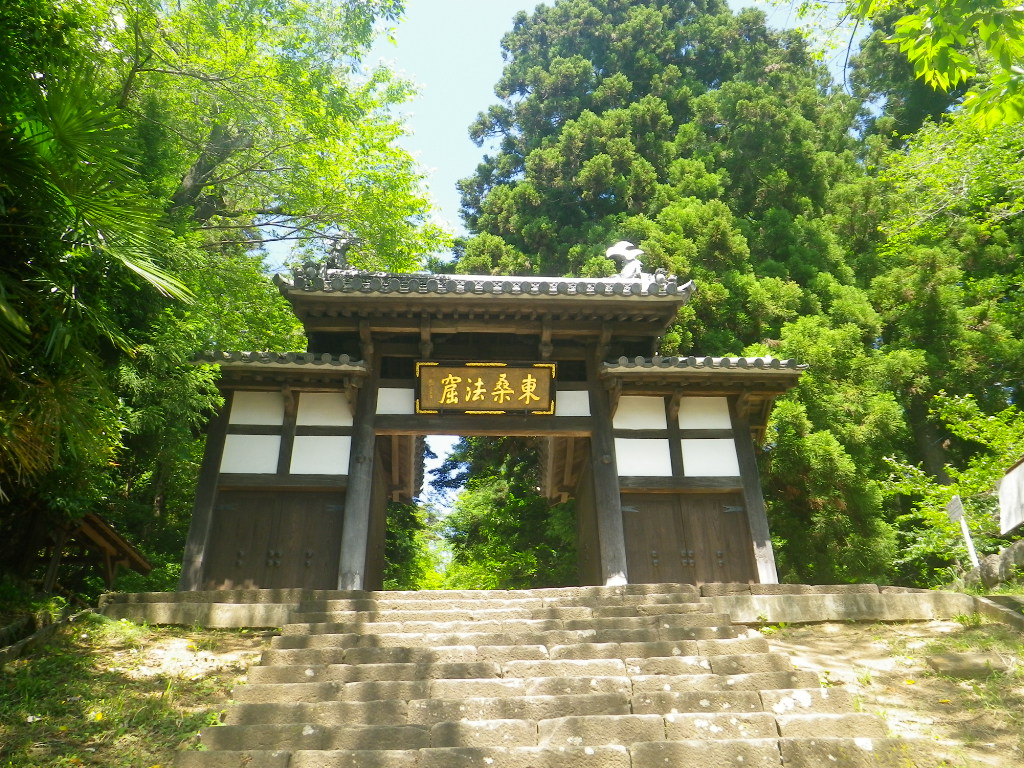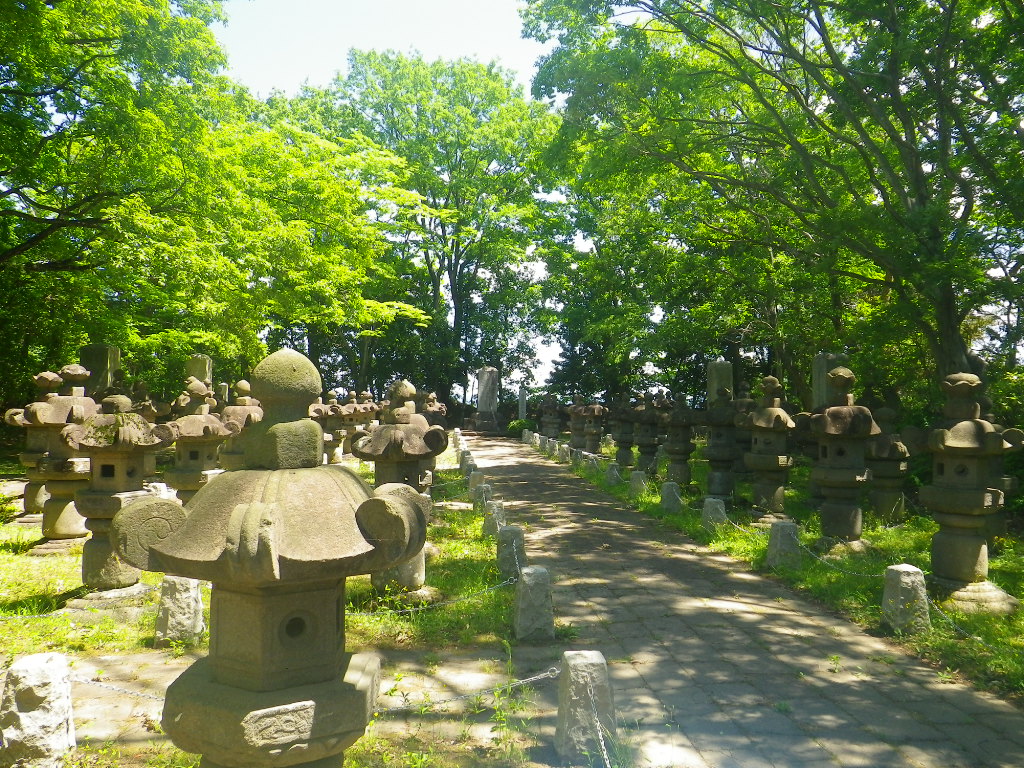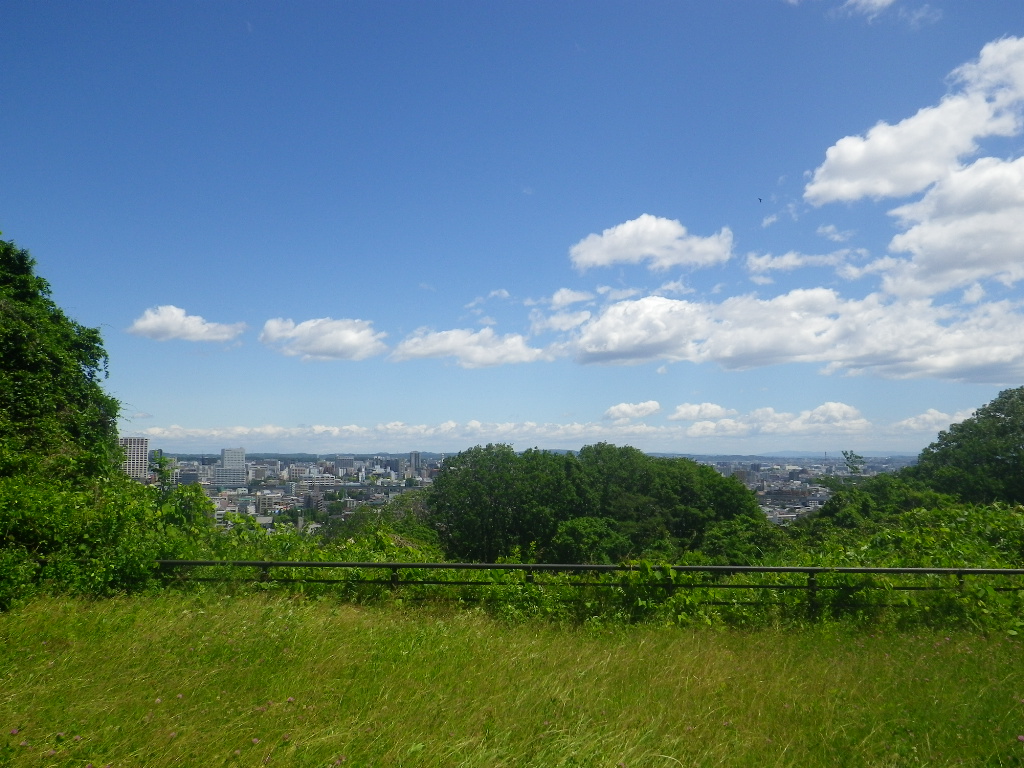 Several historic sites and a botanical garden are located at Dainenjiyama Park. Walking paths lead through the hillside site of a temple built in the late seventeenth century, and past the graves of several generations of the Date family, lords who ruled over Sendai in the Edo period (1603–1867). The park has several observation areas with scenic views of nearby mountains, the plains along the coast of the Pacific Ocean, and downtown Sendai.

The Somon Gate and the former site of Dainenji Temple

Dainenji Temple was commissioned by Sendai's fourth daimyo, Date Tsunamura (1659–1719), and served as the Date family temple until the mid-nineteenth century. The Somon is the temple's main gate. It has a tiled, gabled roof and stands at the base of a steep flight of stone steps that leads up the hillside to the former site of the Main Hall. The gate (built in the 1720s) is the only original building that remains of Dainenji, and is a Tangible Cultural Property of the city of Sendai. Several cherry trees planted in front of the gate bloom in April. Dainenji Temple has been rebuilt at the base of Dainenjiyama, a little to the east of the Somon.

Date Tsunamura

Several generations of the Date family are laid to rest on the former grounds of Dainenji, including Date Tsunamura (1659–1719). Tsunamura succeeded his father Tsunamune (1640–1711) at the age of two, and ruled the Sendai domain under the guardianship of his uncles, who are believed to have orchestrated his succession. This power play led to a dispute within the family that culminated in the murder of one of Tsunamune's retainers. The episode is known as the Date Disturbance (Date Sodo), and is a popular subject of Kabuki plays.

Seasonal flowers

Seasonal flowers bloom throughout the Sendai Wild Plants Garden, at the western end of the park. The botanical garden covers nearly 24 acres and includes ponds, wetland areas, forest trails, lawns, and a statue garden. Mizubasho (skunk cabbage) blooms with white, lily-like flowers near ponds and streams in April. Irises follow in early summer, and kikyo (a species of balloon flower) produce purple blossoms in October. The garden is open from late March to the end of November.