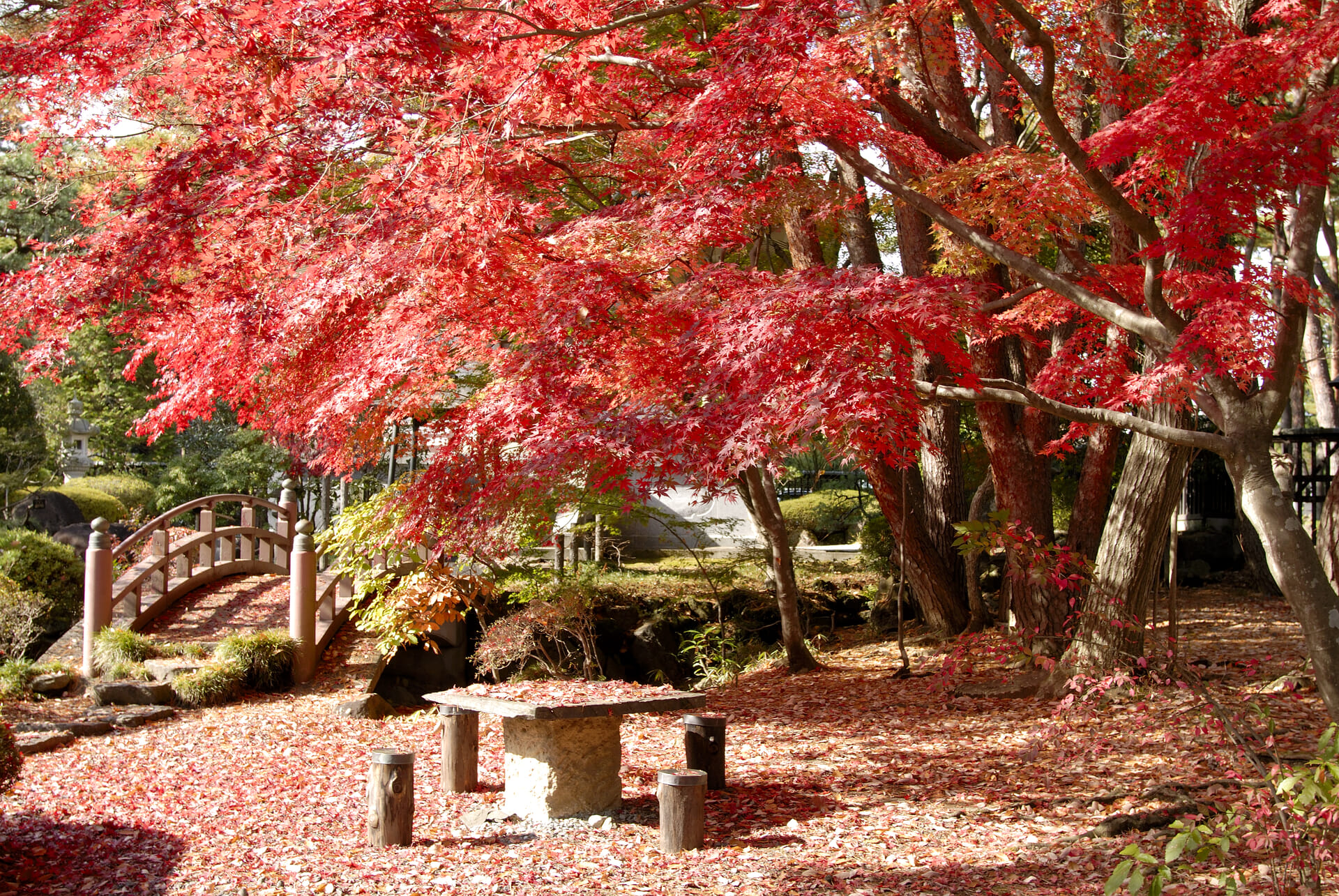 Kitayama Gozan is a general term for five Zen temples which form a dotted line through the entirety of the Kitayama area in Sendai City: the temples of Komyoji, Toshoji, Shifukuji, Kakuhanji, and Manshoji – later moved to Kashiwagi area. The temples were built following the precedent set by the Great five Zen temples in Kamakura, Kyoto – as gates of the Oshu Highway and Nenoshiroishi Highway when the Sendai Domain was established in 1601 by DATE Masamune, the first feudal lord of the Sendai Domain, and came to be called the "Kitayama Gozan" due to being situated in the Kitayama area for the defense of the Sendai castle town. These five temples are the family temples (Bodaiji) associated with the DATE family. Currently, the phrase "Kitayama Gozan" may also include Rinnoji Temple since Manshoji Temple was moved to another location.
Furthermore, the Aoba-jinja Shrine built by vassals of the DATE family is situated in the same vicinity. Though located in the center of the city, this surrounding area of Kitayama Gozan boasts leafy greenery and brings many people to come and take a stroll.
Various kinds of trees can be seen while on a stroll: a Marumigaya (Japanese nutmeg-yew variety) which is a nationally- designated natural monument at Toshoji Temple, a city-designated for conservation Hakumokuren (Magnolia denudate) at Shifukuji Temple, a Hiyokuhiba (Sawara cypress variety) at Kakuhanji Temple and a Obabodaijyu (Tilia variety) at Komyoji Temple etc. In addition to this, flowers bloom in every season throughout the year such as Iris at the Japanese garden at Rinnoji Temple, and Hydrangeas at the Shifukuji Temple grounds.
---
Sightseeing Route
A. Kita-Sendai Station on the Sendai Subway (Exit: South 1)
Walk (5 min., 0.7km)
B. Komyoji Temple
Walk (3 min., 0.2km)
C. Toshoji Temple
Walk (5 min., 0.1km)
D. Aoba-jinja Shrine
Walk (5 min., 0.2km)
E. Kakuhanji Temple
Walk (5 min., 0.1km)
F. Shifukuji Temple
Walk (5 min., 0.2km)
G. Rinnoji Temple
---
A. Kita-Sendai Station on the Sendai Subway (Exit: South 1)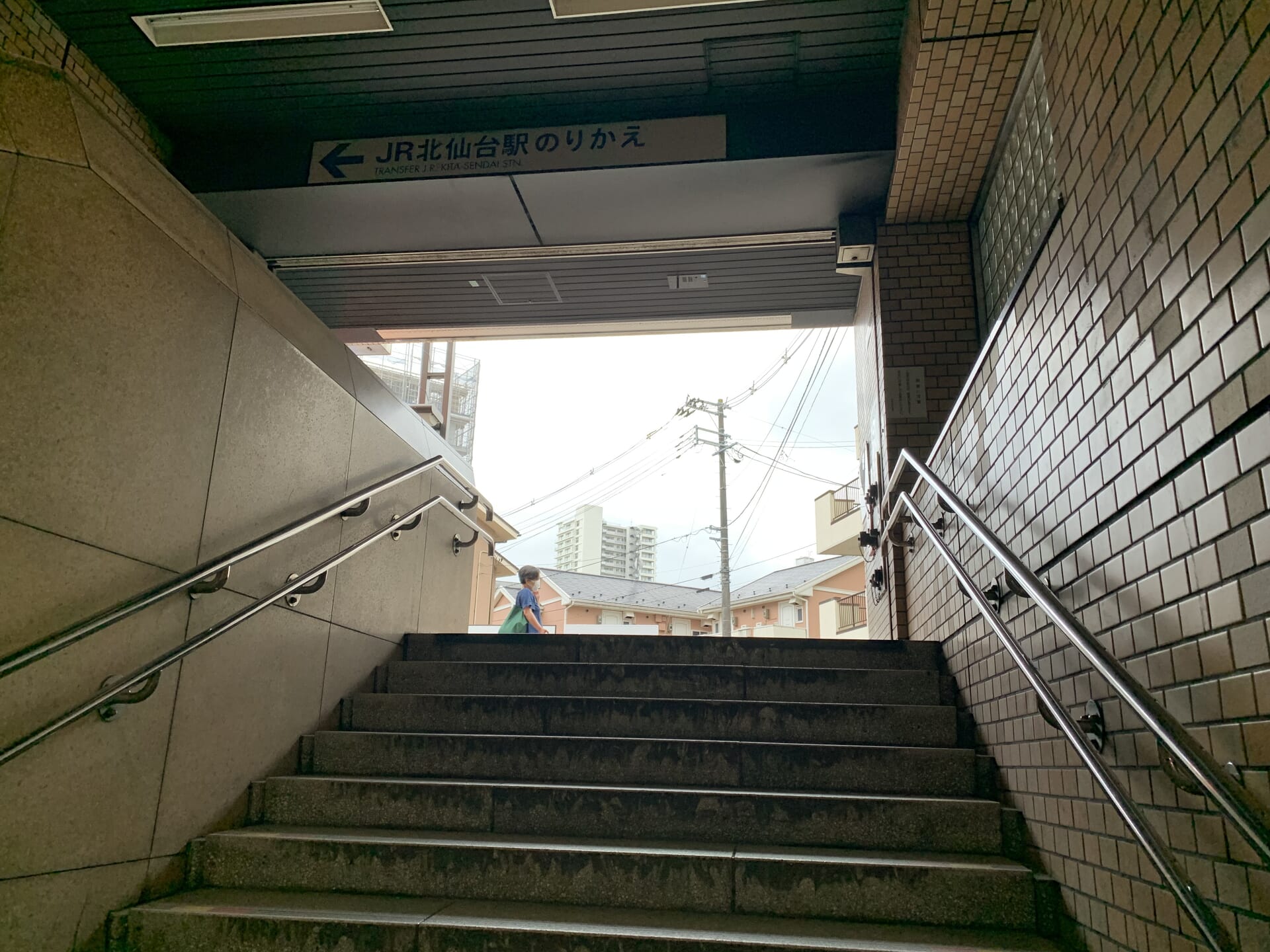 ---
B. Komyoji Temple
Must-see:The temple grounds (Wisteria), Tomb of HASEKURA Tsunenaga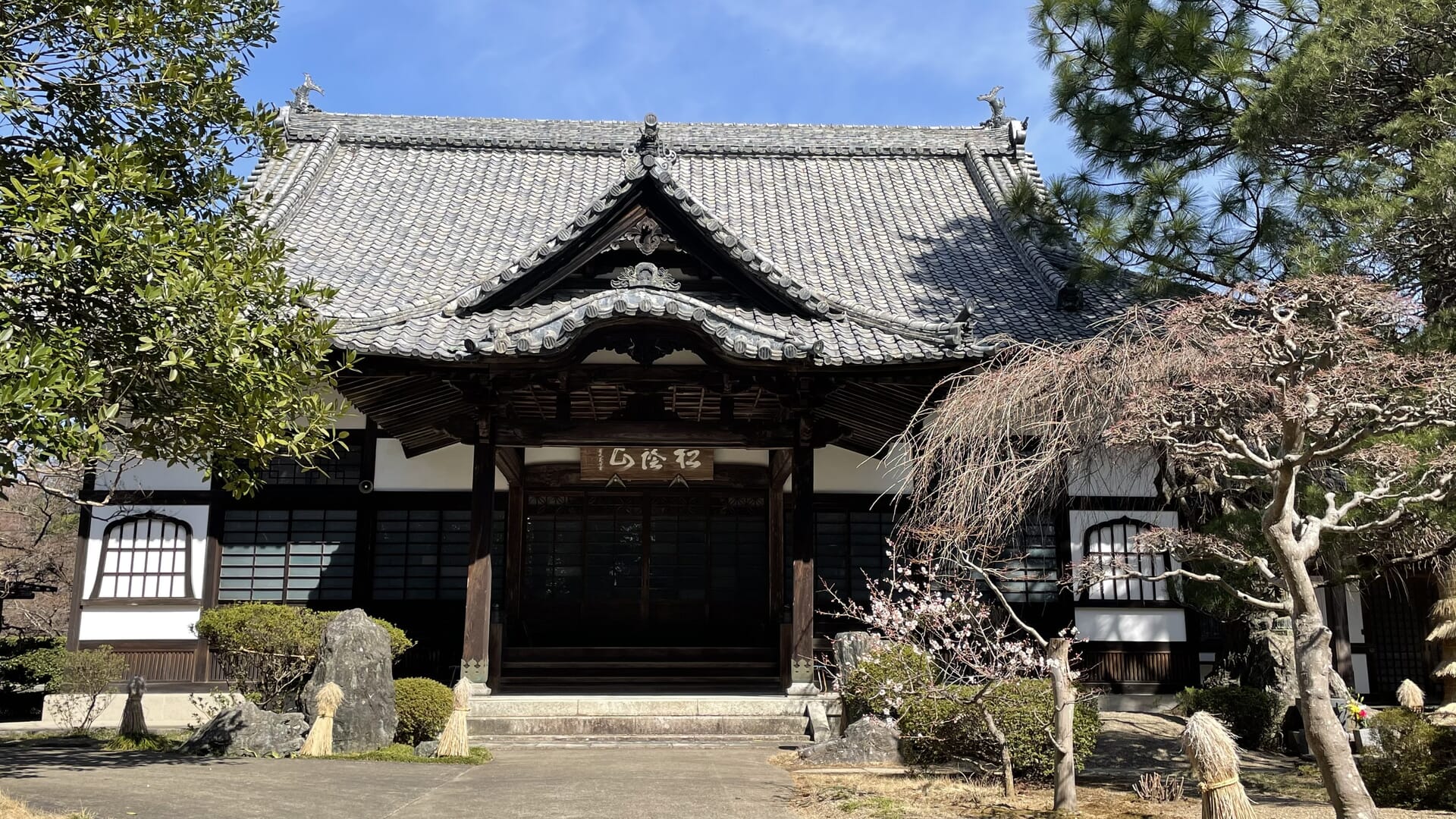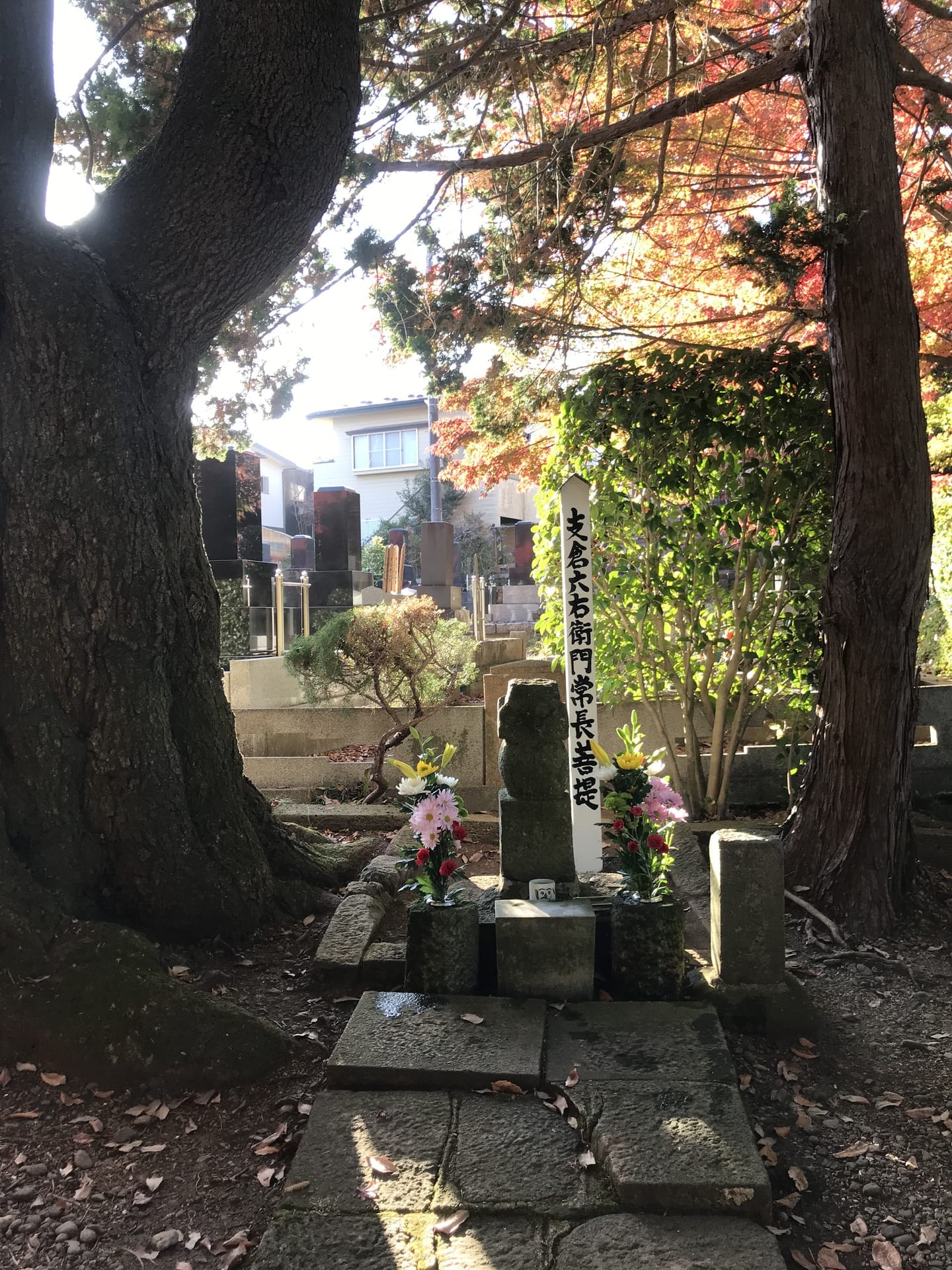 Tomb of HASEKURA Tsunenaga
---
C. Toshoji Temple
Must-see:The temple grounds (Marumigaya)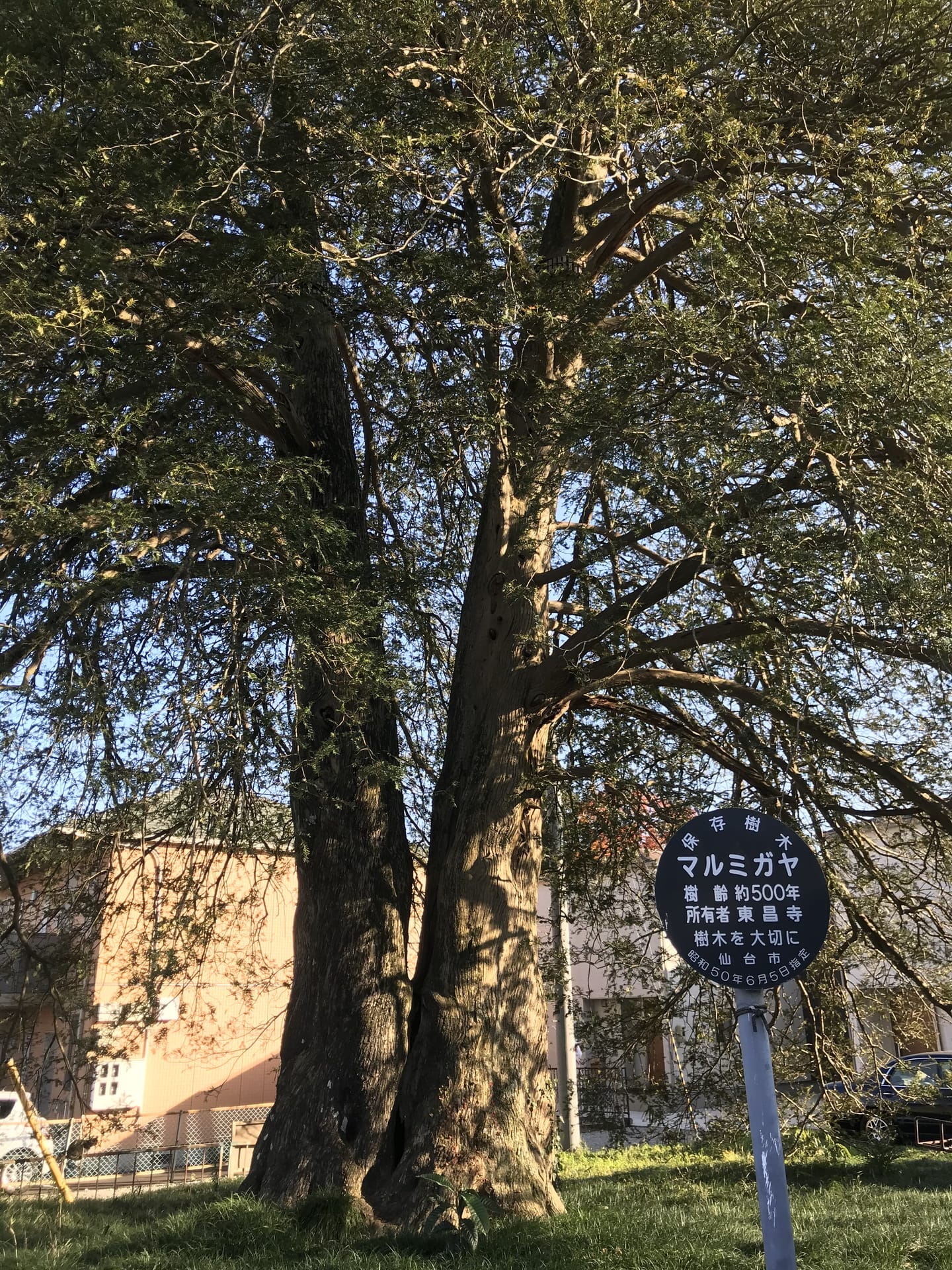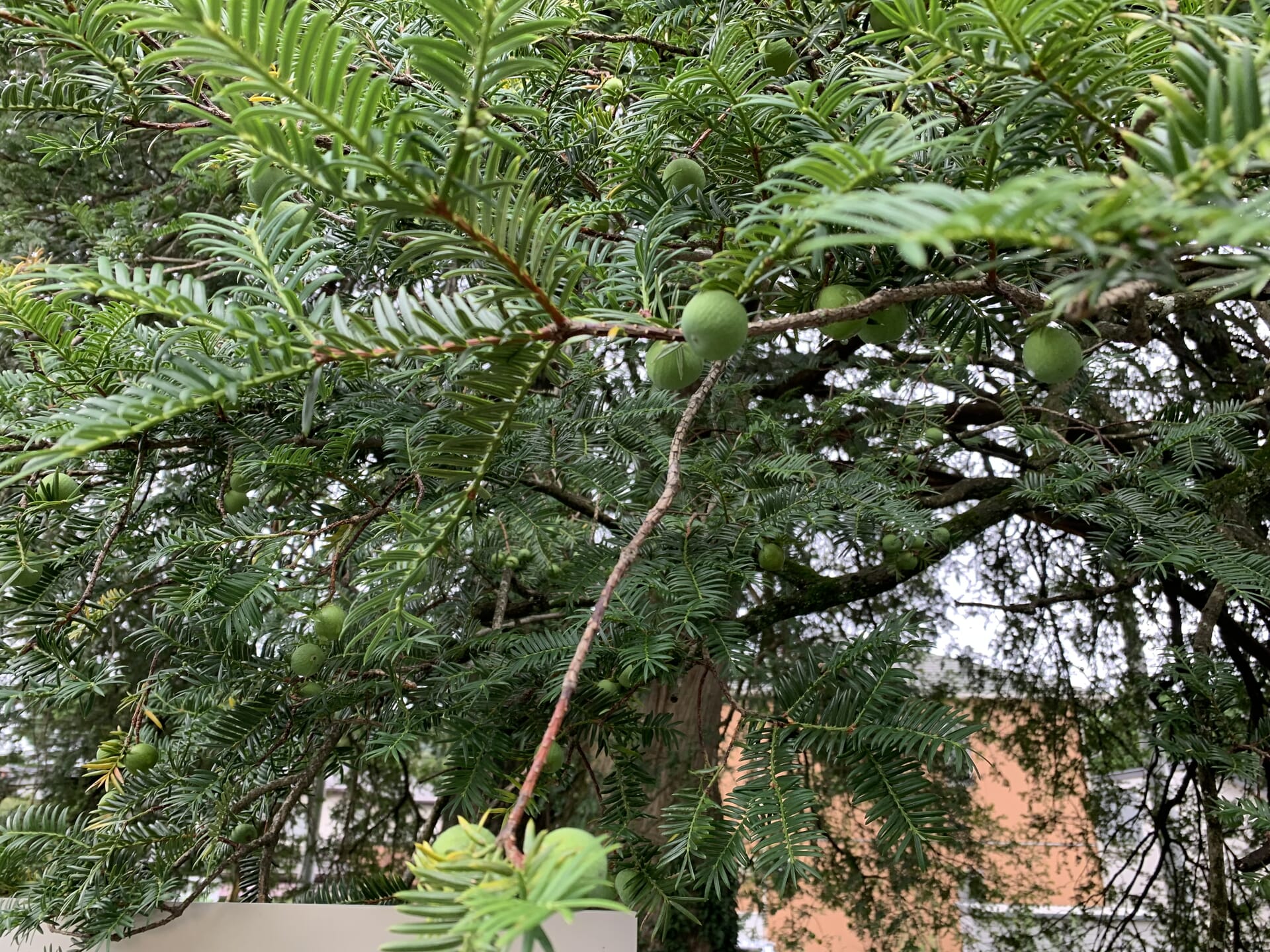 ---
D. Aoba-jinja Shrine
Must-see:The temple grounds (Japanese Cedar woods)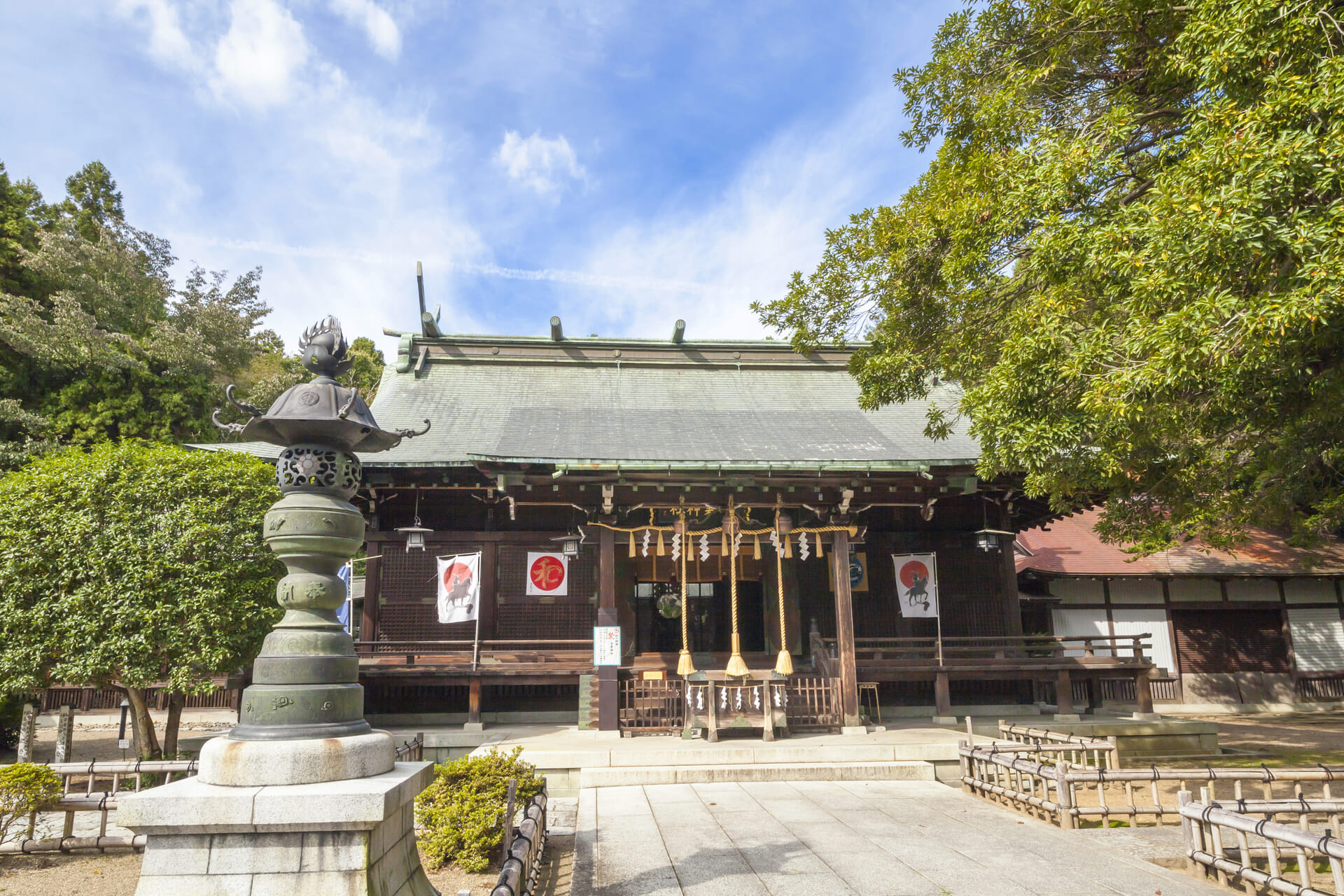 ---
E. Kakuhanji Temple (Tomb of Hoshunin)
Must-see:The temple grounds (Grafted Usuzumi-zakura cherry tree, a national natural monument), Tomb of Hoshunin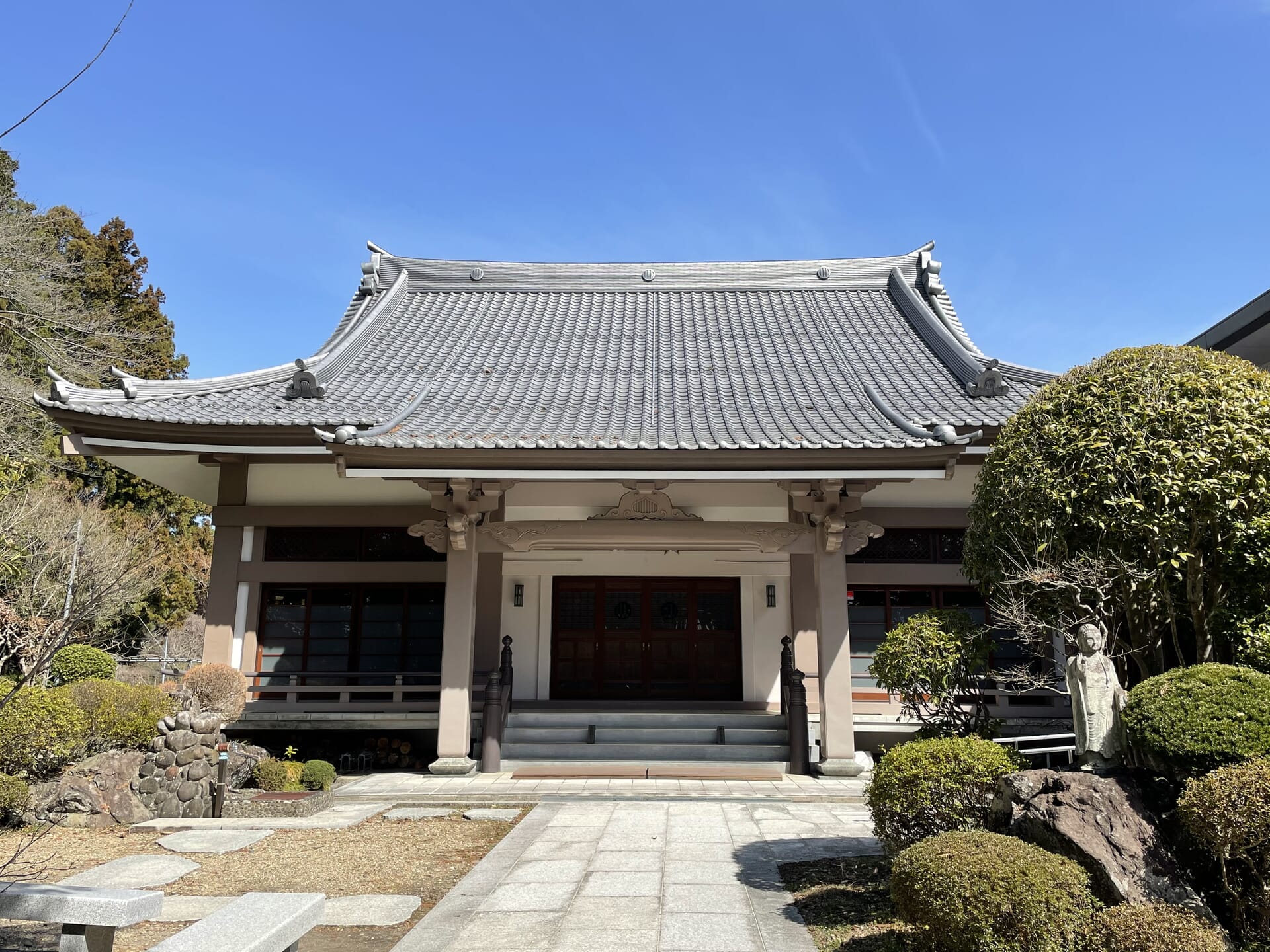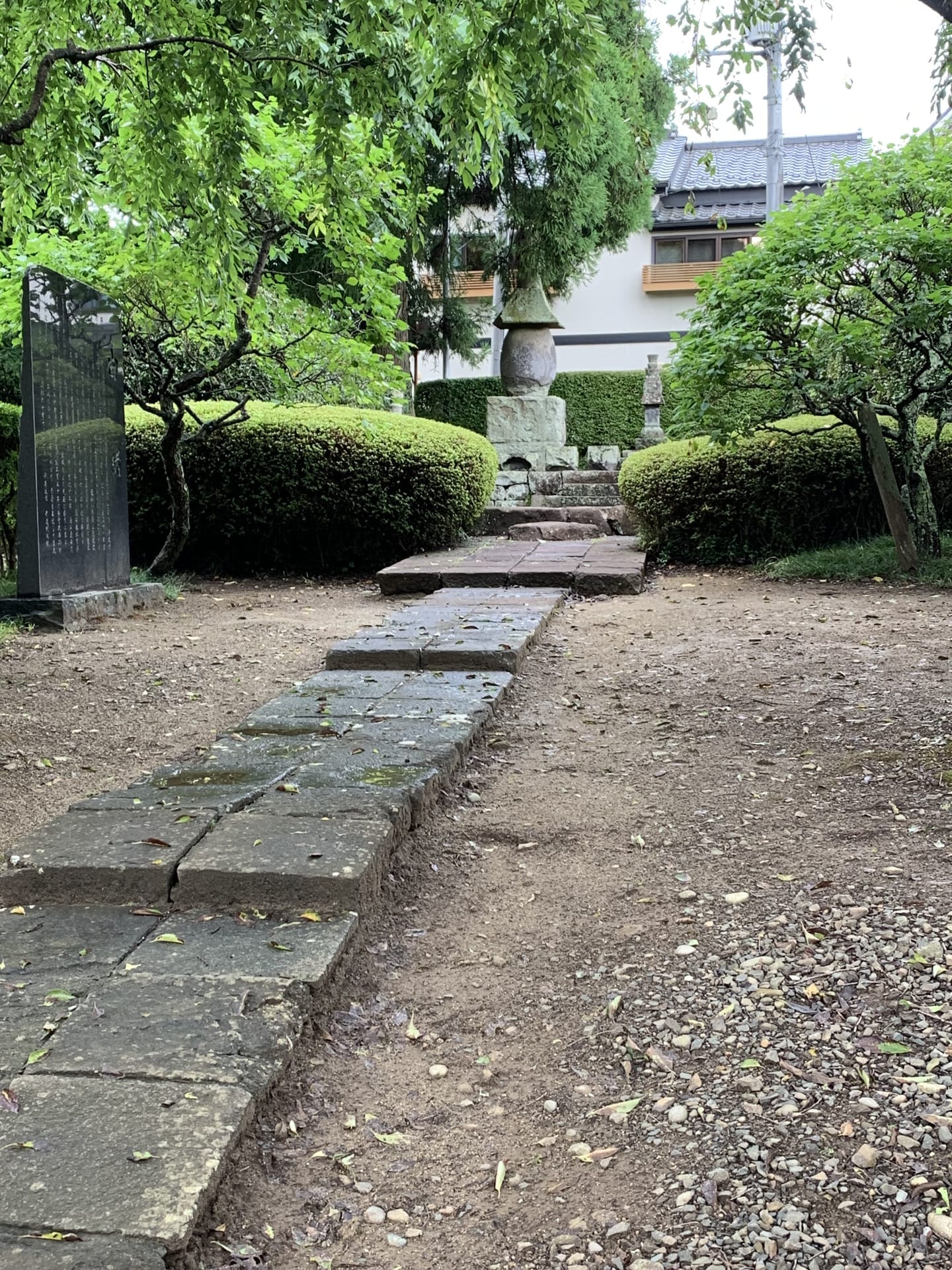 ---
F. Shifukuji Temple
Must-see:The temple grounds (Hydrangeas)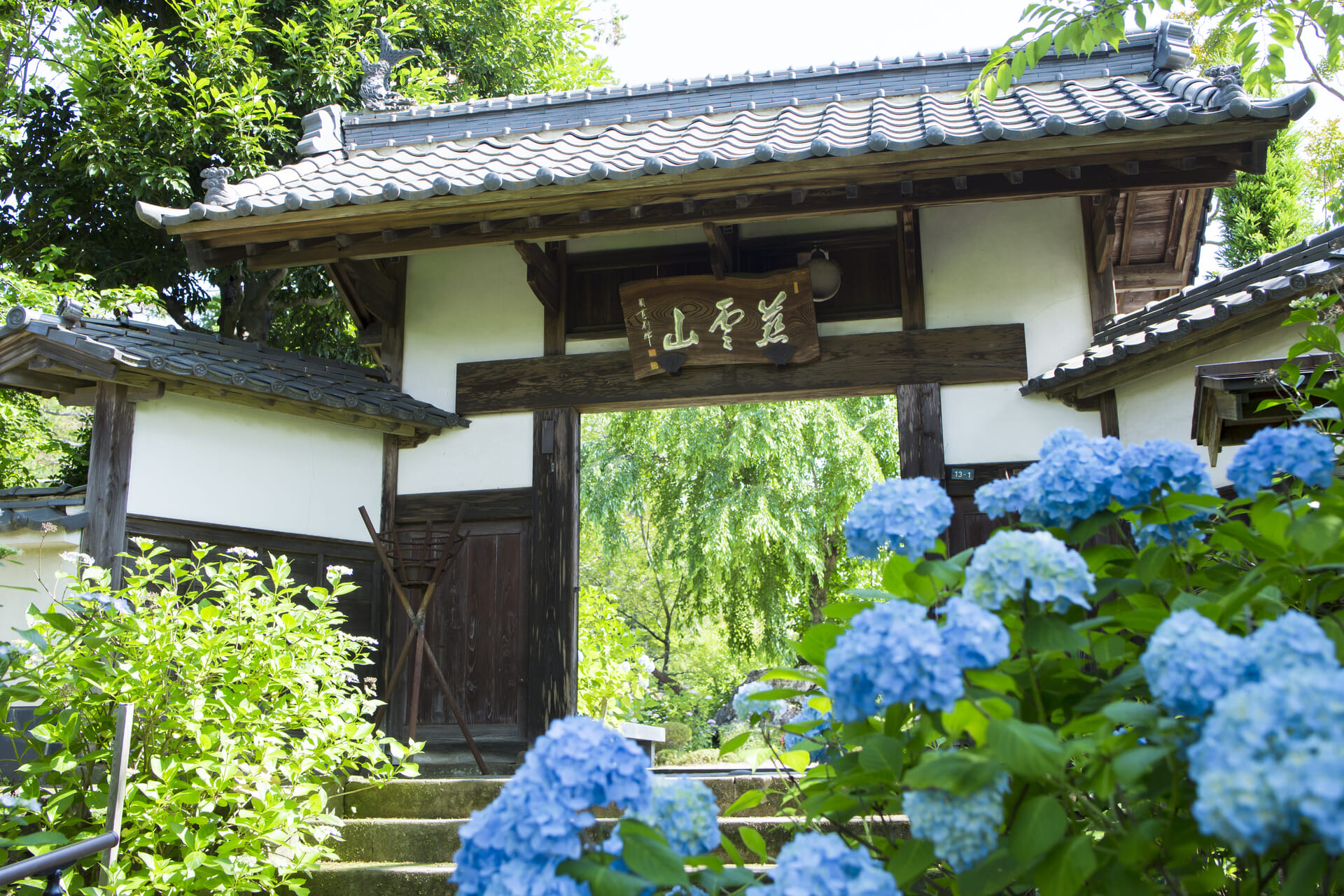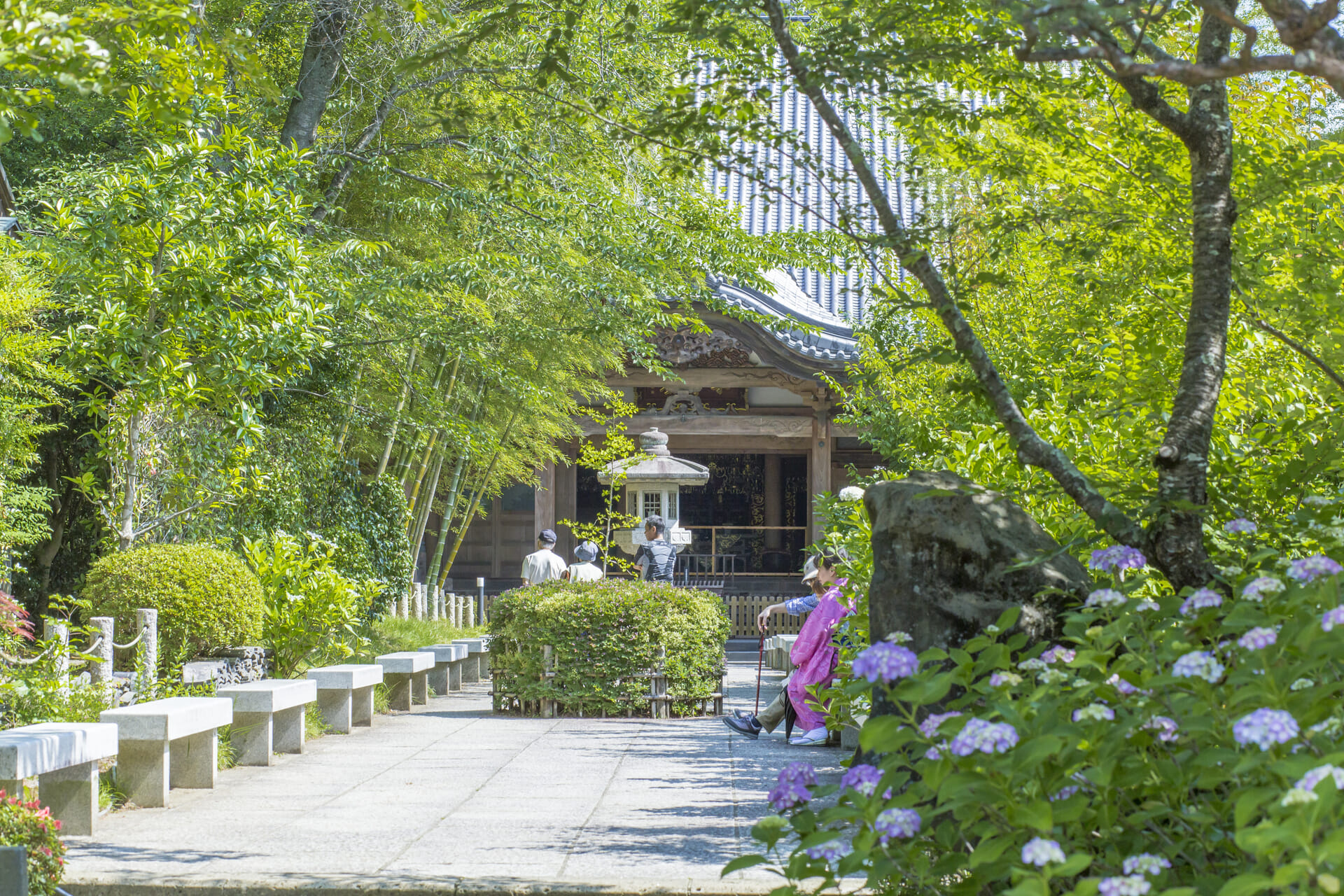 ---
G. Rinnoji Temple
Must-see:Japanese garden (Pond, Water lily, Iris)、Tomb of IINUMA Sadakichi